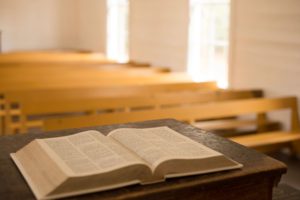 Welcome to Christ Lutheran Church!
If you are visiting Christ Lutheran Church, we want you to feel welcome and at home the minute you step through our doors. Please be sure to sign our guest book and pick up a welcome bag from one of our ushers.
WORSHIP
Our greeters will give you a warm welcome as you enter and will direct you to our ushers who will provide you with a bulletin and help answer any questions you may have. If you are hearing impaired, we have hearing devices available for your use.
Communion is offered on the first and third Sundays of the month. Participation is open to all baptized Christians who believe they receive "the body and blood of our Lord Jesus Christ given with bread and wine, instituted by Christ Himself for us to eat and drink."
PARKING
There is ample parking at CLC, both on the side and the back and there are several designated handicapped spots available.
COFFEE AND FELLOWSHIP
We would love to get to know you better so join us for coffee and fellowship downstairs in our Fellowship Hall following the service. For those who have difficulty with stairs, we have an elevator for your use.
SUNDAY  BIBLE STUDY
The Adult Bible Study group meets in Fellowship Hall at 11:15 am
QUESTIONS?
Do you have a special concern or need? Need someone to talk to? Feel free to contact us at 218-722-7537. We would be more than willing to listen to your concerns, pray with you, or answer any questions you may have. Remember you are never alone.