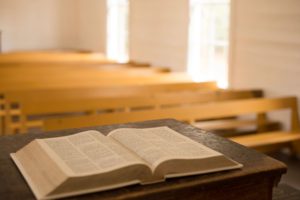 Welcome to Christ Lutheran Church!
If you are visiting Christ Lutheran Church, we want you to feel welcome and at home the minute you step through our doors. Please be sure to sign our guest book and pick up a welcome bag from one of our ushers.
WORSHIP
Our greeters will give you a warm welcome as you enter and will direct you to our ushers who will provide you with a bulletin and help answer any questions you may have. If you are hearing impaired, we have hearing devices available for your use.
Communion is offered on the first and third Sundays of the month. Participation is open to all baptized Christians who believe they receive "the body and blood of our Lord Jesus Christ given with bread and wine, instituted by Christ Himself for us to eat and drink."
PARKING
There is ample parking at CLC, both on the side and the back and there are several designated handicapped spots available.
COFFEE AND FELLOWSHIP
We would love to get to know you better so join us for coffee and fellowship downstairs in our Fellowship Hall following the service. For those who have difficulty with stairs, we have an elevator for your use.
SUNDAY SCHOOL AND BIBLE STUDY
If you have young children, our Sunday School begins at 11:00 am during the school year and is for children in grades 1-6. They begin with an opening of music and prayer followed by Bible instruction in their classrooms.
The Adult Bible Study group meets at 11:15 am
QUESTIONS?
Do you have a special concern or need? Need someone to talk to? Feel free to contact us at 722-7537. We would be more than willing to listen to your concerns, pray with you, or answer any questions you may have. Remember you are never alone.
Yes, Christ Lutheran Church is a member of the AALC (American Association of Lutheran Churches) which currently has over 75 congregations.
CLC was founded in April 1951 and held its first service in April 1952. It has been at its present location since March 1966.
You will find a church with a warm and friendly atmosphere; where sermons and teachings are relevant to your daily life and are based on the Bible as the inerrant Word of God.
Our services include a wide variety of music, from contemporary praise and worship to the traditional. Many of our songs include the use of keyboard, piano, flute, guitar, and drums.
CLC has a relaxed atmosphere where dress ranges from casual to professional. We feel it is more important that you are here to worship, not what you come to worship in.
Both our upper and lower level entrances are handicap accessible with automatic door openers. We also have an elevator that provides access to both levels.