Women's
Welcome to our Women 's Ministry Program!
In addition to the Bible studies that take place in each of our women's groups, we also offer a monthly Bible Study that is geared primarily to study passages of the Bible. There is also time for sharing and conversation.
Please call or email  us with  any other events or ideas you have - 218-722-7537
Women's Group
Connecting women with women through God's Word
Our women' ministry program provides a unique opportunity for the women of our church to connect with other women, enlighten them through the study of God's Word, foster friendships, and share with each other as they walk down their spiritual path. Please feel free to check out any of these groups,
Dorcas Circle meets the 2nd Monday of the month at 1:00 PM at the church. Some of their activities include providing refreshments at fellowship, sponsoring the Mother's Day Banquet, assisting with funeral preparations, helping out with various activities at Union Gospel Mission, and several other activities. They donate to many agencies including EEMN, Women of Life, The Sending Place, and the ALTS. In addition they contribute to Samaritan's Purse Christmas boxes and material for Baptismal napkins.
Esther Circle meets the first Thursday of the month at 6:30 PM. Their activities include taking care of the church grounds and gardens, decorating the church at Christmas, coordination of the hat and mitten tree for students at Piedmont Elementary School, and assisting with refreshments during fellowship.They also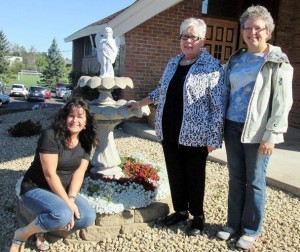 sponsor various missions.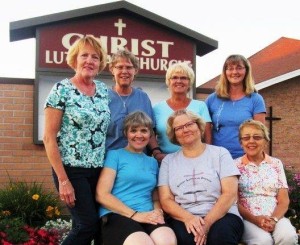 Hannah Circle meets the second Saturday of the month at 1:00 PM, offering a child-friendly informal atmosphere.Since Hannah Circle began, our mission has been to work with the youth of the church. After prayerful consideration we are expanding our mission. We want to help support the youth and families of the church in home and away missions. We are opening up the group to anyone who would like to help with missions. One of the missions we do monthly is the food share. This is the second Saturday of the month. Please join us as we sort through the food and prepare it for distribution the following Sunday. We also are going to be holding our meetings during this time. We start at 1:00 in the afternoon and work until done. In addition to assisting with refreshments during fellowship, they devote a great portion of their time to the young children of our church. Activities include coordinating the Sunday School program, caroling with the children at Viewcrest Health Center and preparing gift baskets for the baptized children.
Mary Circle meets the first Thursday of the month at 9:30 AM at the church. Their activities include contributing supplies and making quilts and lap robes, preparing and serving the Appreciation Dinner for the Choir and Musicians, Christmas and Easter favors for the Viewcrest residents, altering and maintenance of confirmation gowns, assisting with serving at funerals and serving during fellowship.They have an annual fundraiser of selling greeting cards. They also donate to the church Library, Kids' Closet and Kitchen.
All of our women's groups are open to new members and would love to have you join them.  Please contact us at church@clcduluth.org or feel free to just show up!